This morning, I woke up at 5:30am, met my buddy, Janna at Griffith Park, and together we finished 15.68 miles. Now, we certainly didn't do them quickly, in fact, it took us almost 5 hours to finish, but we did finish.
According to our colleague, there is a trail that starts near Travel Town, and goes 13 miles. We have been looking for this mystery trail for a while now, and had not been successful. So, today, we figured we'd try again. We started at Travel Town in Griffith Park, headed up the big hill. When we were nearly to the top we saw an entrance to a trail, with a steep hill at the beginning. This fit a similar description we'd been given, so we headed up the hill. Turns out, that particular trail was only a very hilly 2 miles loop right back to where we entered the trail head.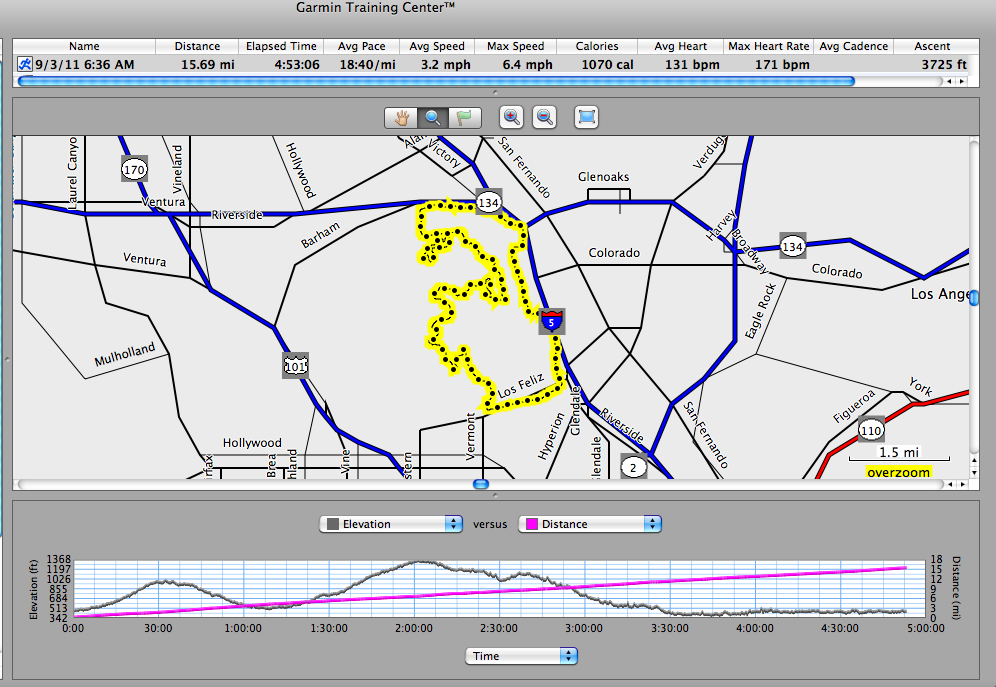 This was the view from the top of one of the hills.

So, when we finished that loop, we kept on our normal route. A little farther along, we found another trailhead, and even though there were even more hills, we found the path we were looking for. We took that trail, up and down hills, mostly up, and went around in front of the Hollywood Sign, all the way around and up to the Griffith Park Observatory, down past the Greek Theater and then down Los Feliz back into the park and to our cars.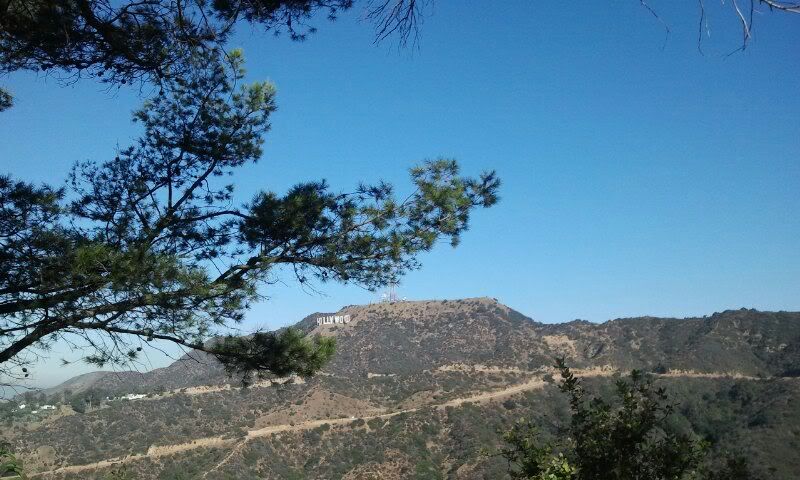 Along the run/mostly walk we saw 7 coyotes, 4 rabbits, countless birds, 6 horses, and quite a few people. The trail we found was really popular, which was comforting, with all the coyotes we saw!
There were quite a few times when I was in so much pain, I considered calling Travis and asking him to pick me up and take me to my car. I wore my new, right knee brace, and it was so uncomfortable, too tight, that it was digging into the back of my knee and causing a terrible pain there. I rolled it down to my ankle for the rest of the run at one point, but then my knee started to hurt, and I couldn't tell which was more painful. The tight muscle or my knee. By the time we were almost to our cars, maybe two or three miles out, m y hips felt like they were in a vice they were so tight. I was really disappointed and upset by this run. I could hardly run at all. The biggest challenge was the hills, we didn't really expect as many or as steep hills as we found along our route.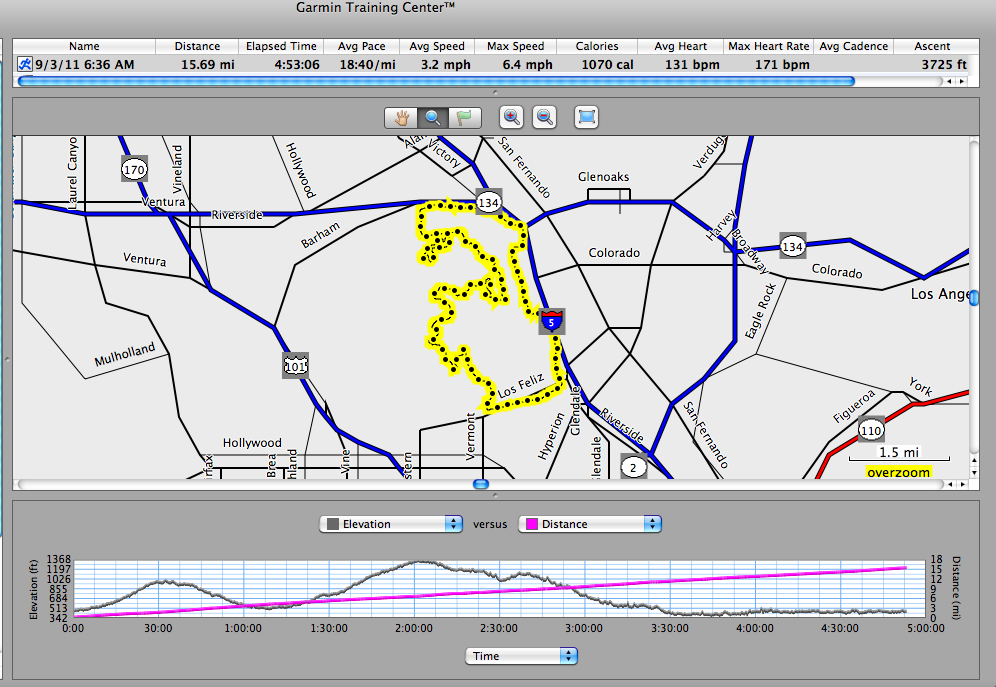 As you can see on the bottom graph in the elevation vs. miles, our route was extremely hilly. The hills slowed us down considerably. By the time we were in more flat terrain, my knee was in so much pain I couldn't really run at all. I was so happy when we reached our cars. Even though this was exciting because it was a personal distance record, the time makes me incredibly upset. It makes me really concerned that I won't be able to finish the marathon in a decent time (meaning you know, within the 6:30 guidelines for getting the Tiffany necklace.) I drove straight home, sat in a cold bath and after getting a terrible fast food lunch with Travis, took a nap.

Tonight, we're going to an all-you-can-eat Korean BBQ place, and it'll be early to bed for me. I'm babysitting early in the morning and then have a 3 hour dance session to struggle through. I have no idea how my knees and legs will hold up for that. We'll just have to see. I need a deep tissue massage like woah.
Have you recently reached a personal distance record?